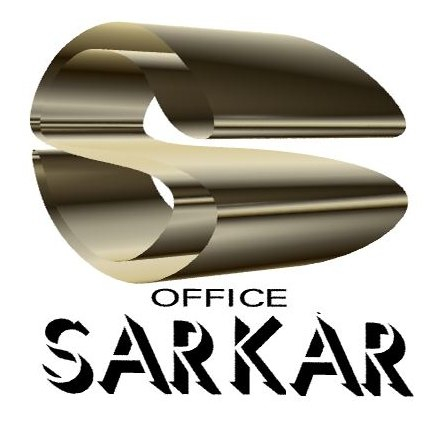 ®
Sarkar Office Japan KK is a "Consulting and Administrative Legal Services" firm in Japan involved in providing "One Stop Solution for Market Entry Support" to both entry and post-entry level services to foreign companies since 1993. Japan incorporation, post-incorporation administrative legal business services to set-up and run the local Japan business hassle free with a controlled & preplanned strategy in most cost-effective manner.  
サーカーオフィス(SARKAR OFFICE®)は1993年に設立したビジネスコンサルティング会社です。サーカーオフィスは、日本におけるビジネス設立を望む外国企業のための"ビジネス&法務事務サービス"。
Since 06~07 the firm has been involved in "India Business Support Service" with main focus to bridge the gap between Japan and India businesses & vice versa. Providing "Bridging Consulting Services" to Japanese Companies willing to do business in or with India.
サーカーオフィス(SARKAR OFFICE®)は、06〜07よりインドにおける業務を開始致しました。インド最大の商業都市であるムンバイにキャンプオフィスを構え、日本企業のインド進出を現地事務所としてサポートしております。インドにおけるビジネスなら、刻々と変化・成長を続けるインド市場に精通した弊社のブリッジングコンサルタントにお任せ下さい。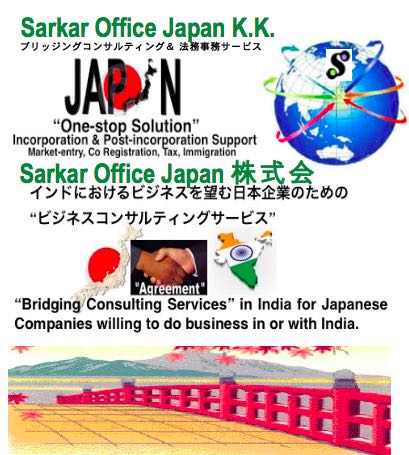 P.S. For all New & General Inquiries about our services please send us a mail.
Please note: "We Do Not Conduct any Consultation on Phone".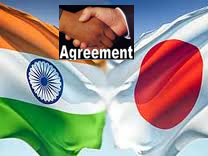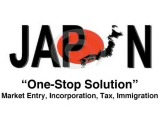 Consulting & Administrative Services
"One-Stop Solution"
[Market-entry support, Company Registration, Immigration, Accounting, Tax etc.]
"Since 1993"
---
Copyright, All Rights Reserved by Sarkar Office Japan KK